Recent News Articles
Getting you the mortgage you deserve
Fixed or Variable-Rate Mortgage?
Posted on: 2018-10-01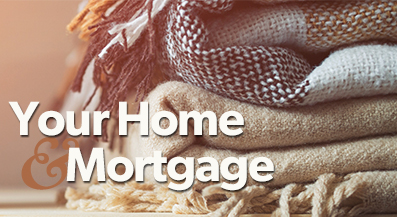 If you are rate shopping, you'll notice that the lowest available rate will be for a variable mortgage, which is why I'm often asked "what does variable mean and how is it different from a fixed-rate mortgage?"
With a variable mortgage, your rate will move in conjunction with your lender's Prime lending rate, which in turn tracks the Bank of Canada's rate, and will typically be quoted as Prime minus a specified percentage. It can be difficult to predict our economic future so you won't know for sure what kind of rate ups and downs might be ahead of you.
With a fixed-rate mortgage, your payments are fixed for the term of the mortgage, which offers stability. Fixed-rates are usually better suited to first-time buyers or those who haven't owned a home for a very long period. Ask yourself these questions: Do you like or need to know exactly what your payment is going to be over a longer period of time? Do you want to avoid the need to consistently watch rates? Do you have less than 20% down? If you answered "yes" to all or most, a fixed-rate mortgage could be the better choice for you.
A variable-rate mortgage is best suited to people who have a flexible budget and can tolerate slightly more risk. Ask yourself these questions: Do you watch market conditions? Can you handle any rate increases that could increase your payment? Do you have more than 20% equity in your home? If you answered "yes" to all or most, a variable-rate mortgage might best suit your needs. Most variables allow you to exercise an option to "lock in" a fixed rate at any time for the remaining portion of your mortgage term or longer. You can also set up your payments at what they would be if you took the higher rate, which helps you pay down your mortgage faster, and creates a financial buffer for you if rates rise later.
If the uncertainty of a variable rate is going to give you sleepless nights, you're in good company. Many Canadians prefer the certainty of a fixed-rate mortgage. They know exactly how much they will pay over the term of their mortgage, and they can plan accordingly… with no financial surprises. However, lower-rate variable mortgages with a strong Prime minus offer give you the potential to save a lot on interest. And, if your circumstances change and you need to get of out of your mortgage, you will appreciate the lower penalty to get out of a variable versus a fixed-rate mortgage.
Your best option is to get professional and personalized advice. I would be happy to help you determine which option is best suited to your needs.
Source: Invis and Mortgage Intelligence